The Best Painting Services in Halton Hills.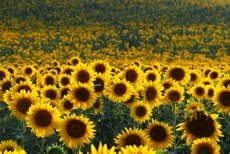 We have 25 years of professional experience.

We offer free estimates.

We are experts in painting and repainting interiors & exteriors, residential and commercial homes, condos and offices, commercial buildings, daycares, churches, studios, restaurants etc.

We are professionals in priming, plastering, stucco, sealer & varnish, drywall repairs, caulking, staining, faux finishes, spray and power washing.

We are fully insured.

Company offers EXCEPTIONAL QUALITY of workmanship, DESIGN and HONESTY.

EcoPaintingCompany uses eco-frendly (low or no VOC), the highest quality materials only.

Halton Hills, Ontario, Canada.
Halton Hills is a town in the the Regional Municipality of Halton, west of Toronto, Ontario, Canada. It is located within the Greater Toronto Area.
Per the 2006 census, Halton Hills has a population of 55,289 spread over an area of 276.26 km2. The town has experienced rapid growth over the last few years. The population increased by 14.7% in the five years between the 2001 and 2006 census.
Halton Hills is an amalgamated community, consisting of the former Equesing Township, and consisting of two key urban centres, Georgetown and Acton, the former containing almost 70% of the total population. There are also natural features within these bounds, including the Niagara Escarpment, and the Bruce Trail. Many of these local features are protected by the Conservation Halton, Credit River Conservation & Grand River Conservation Authority.
The current mayor of Halton Hills is Rick Bonnette. The town council consists of eight councillors representing each of the town's four wards and two regional councillors.
From Wikipedia, the free encyclopedia
http://en.wikipedia.org/wiki/Halton_Hills
exterior problems & solutions
Paint that has lost it adhesion to a galvanized metal substrate.
Possible Cause:
Improper surface preparation, such as inadequate rust removal,
Failure to apply a primer before application of an alkyd or vinyl latex paint,
Failure to sand baked-on enamel finishes or glossy surfaces before painting.
Solution:
Any rust on the metal should be removed with a wire brush; followed then by, an acrylic latex corrosion-resistant primer should be applied (one coat is usually sufficient). Previously painted galvanized metal that is completely rust-free can be painted with PARA ULTRA top quality Acrylic Latex Paint without applying a primer. For new galvanized metal use PARA PRIMETECH AQUA PRIMEX (#750) OR GALVAPRIME (#52), before applying a PARA ULTRA Exterior Paint.
[ Exterior problems - more solutions... ]
Do you have a painting problem?
Call Us (416) 821-2888.
We have a solution!
Jokes!

Two men contracted to paint a small community church. Being very frugal(cheap), they pinched and scraped to spend the absolute minimum onmaterials. Then, when they were only partway through the job, theydetermined that they did not, after all, have enough paint to complete thejob. Not wishing to spend any more money if they didn′t absolutely have to,they decided they would just dilute the water-based paint they were using sothat it would last longer. They did this a couple more times before theyfinished, which caused striping on the church as the paint got lighter eachtime it was thinned. The painters had just about gotten to the top of thesteeple, when, all of a sudden, the sky darkened, and the rain started topour down. As the paint streamed down the sides of the church, a voiceboomed from the heavens: "Repaint, you thinners! Repaint, and thin no more!"
Contractors. Painter. We are Serving Southern Ontario, Georgetown, Brampton, Caledon, Halton Hills, Terra Cotta, Mississauga, Milton, Orangeville, Oakville, Georgetown, Burlington, GTA, Toronto, Southern Ontario. No GST. We 20 years of professional experience. Local service. Solid. Contact if you are looking for the top painter. We offer free pricing cost estimates and price quotes/quotations. Free estimates. Call Us (416) 821-2888. We are expert in: coating, and restoring: interiors, exteriors, residential, commercial, houses, home, condos, offices, buildings, studios, restaurants, houses etc. Solid. We are professional: priming, plastering, stucco, sealer & varnish, drywall repairs, caulking, staining, faux finishes, warranty, quality products. We offer fully insured, free estimates, referrals available upon request, EXCEPTIONAL QUALITY, DESIGN, HONESTY. BEST AFFORDABLE COMPANY. The company uses high quality materials only. We are offer: priming, plastering, stucco, sealer & varnish, drywall repairs, caulking, staining, faux finishes, warranty, quality products. Interiors, exteriors, painter, eco, contractors, houses, condos, offices, studios, restaurants, buildings, reliable, quality materials, DESIGN, HONESTY, EXCEPTIONAL QUALITY, painter, eco, contractors, GTA, fully insured, blue sky colors, building, companies, company, concrete, construction, contracting, cost, costs, decorator, decorators, estimates, estimator, general, improvement, industrial, interiors, landscape, nh, painters, plumbing, remodeling, renovation, roofing, decorator, free same day estimates, seniors discounts, best quality, low cost, clean, house cleaning after job, satisfaction guaranteed, solid, reliable.

Benjamin Moore Natura
Our greenest paint gives you a competitive advantage.
Learn more about being a part of the Benjamin Moore Services.
Free Contractor Tools
Make sure your company's name stands out in the minds of your customers with these FREE full-color brochures!

Paint
Our edited palette of unrivalled colours has been created to ensure you succeed, whatever your style. Colour names, their origins and descriptions can be found on the following pages.
Our highly pigmented formulations give colours of great depth. Remember, colour changes according to its surroundings so we suggest you trial colours in situ using our sample pots.

Since its founding by Henry Sherwin and Edward Williams in 1866, The Sherwin-Williams Company has not only grown to be the largest producer of paints and coatings in the United States, but is among the largest producers in the world.
For more than 135 years, we have been determined to lead our industry, to manufacture and market innovative products of superior quality, to operate a safe, clean and friendly workplace, to observe the highest ethical standards in business conduct and to reward our investors...

Color plays a vitally important role in the world in which we live. Color can sway thinking, change actions, and cause reactions. It can irritate or soothe your eyes, raise your blood pressure or suppress your appetite.
When used in the right ways, color can save on energy consumption. When used in the wrong ways, color can contribute to global pollution...

Color has a voice. It has the power to express anything you wish. Any way you wish. That is the purpose of The Voice of Color - to help you articulate your unique vision in a way that is vibrant and beautiful. There is more than an inspiring array of hues here. There are valuable tools, expert opinions, trends reports. Everything, in short, to help you make distinctive choices you will absolutely love living with.

Joyful or subdued, energetic or calming, colour is so much a part of our lives, we sometimes take it for granted. Don′t! Especially if you′re about to take on a project. Colour should be an intrinsic part of your lifestyle. To achieve that, think about it in terms of colour schemes with different shades and combinations that still manage to maintain a pleasing balance. That way, the colours you choose will reflect your personality.


From interior to exterior, rich stains to super sealers, from primer to that final polished coat, CIL gives you plenty of ways to add wow to walls, floors, furniture, exteriors — even outdoor equipment like bikes and boats!

PARA Paints colours are supplied as indications only. Even if the resolution of your screen is properly adjusted, we cannot guarantee that the colours you see on your monitor correspond exactly to the PARA Paints colour range: the various types of computer monitors and graphics cards on the market all have their own particular characteristics and will all show slight variations in colour from one model to another. To obtain colour samples, please refer to the PARA Paints colour display at your nearest PARA Paints.